Hello Cancer and Welcome to Your December 2021 Horoscope!
The month begins with Neptune turning direct in Pisces on Dec 01 stimulating your intellect and increasing your desire for expanding your knowledge, wisdom and horizons.
The New Moon Solar Eclipse on Dec 04 falls at 12 degrees of fire sign Sagittarius. This is a south node solar eclipse meaning that around this time you may move away from some old life structures in order to make space for something new to begin. Your employment, issues with co-workers and health are highlighted during this time. Pets might be a major concern or expense. You might be forced to deal with health-related issues and as a result, decide you want to develop a new health routine. This Solar Eclipse may stimulate you to move away from any obsessive or behavioural patterns and organise your life with clearly defined goals.
Mars enters adventurous fire sign Sagittarius on Dec 13, where it will remain until Jan 24. During this time you will have more energy for completing physical activities and your daily routine is likely to speed up too during this transit. It might be that you have a larger workload than usual, however, whatever the scenario make sure that you don't overextend yourself as this may affect your health in the long term or you might simply burn out quickly and later find it difficult to self-motivate yourself. For this reason make sure you find the right balance between your work and free time, allowing your body to recover. This is also a great time to take charge of your health and diet.
The Full Moon in Gemini on Dec 18-19 turns your attention onto your inner life. With the moon fully illuminated in your 12th house, you might discover some secrets about an important person in your life or alternatively, you might become more aware of a life situation that before seemed rather unclear. This full moon also favours working on artistic projects from behind the scene, reconnecting with your inner self, reading and meditating.
Venus turns retrograde in Capricorn on Dec 19 until Jan 29. Venus will form 2 conjunctions with Pluto on December 11th and 25th. This is happening in your sphere of personal relationships, love and marriage. While these two conjunctions may dramatically increase your love, passion and romance, the retrograde may bring life changes concerning how you relate to others in your life and whether there is enough balance between what you give and receive from others. Throughout this time you might be re-assessing your personal relationships, you might be also dealing with all sorts of contracts and agreements. However, if you are planning on signing any important contracts make sure that you check everything twice, as with retrogrades it is very easy to miss out on some important details.
On December 23rd, Saturn and Uranus square, the third one of 2021, may stimulate you to implement significant changes in your life, especially in the areas of life where you have been unhappy or felt restricted due to other people's negative influences or external factors out of your control. Initially, this can be a frustrating time, where tensions can arise due to unexpected changes; however, you can face these challenging energies and ultimately turn them into new opportunities with an open-minded and flexible mindset. The best way to deal with this transit is to let the events unfold without forcing anything. Eventually, it will become apparent to you which area of your life is not working anymore. 
Jupiter moves into water sign Pisces on Dec 28 until May 10, at which point it will move into fire sign Aries for a few months and then from Sept 15 it will retrograde back into Pisces. This transit brings optimism and opportunities for travel, study, and for meeting people who are of diverse backgrounds. You are also likely to become more intellectually curious, and if you are currently studying your academic matters should go well. With Jupiter in your 9th house, you become more open-minded, particularly about subjects that you may normally take little interest in. Success in business is likely through expansion or connection with foreign business professionals. More about this transit in the yearly horoscope for 2022, which will come out in the second part of December.
Thank you for reading, have a pleasant month!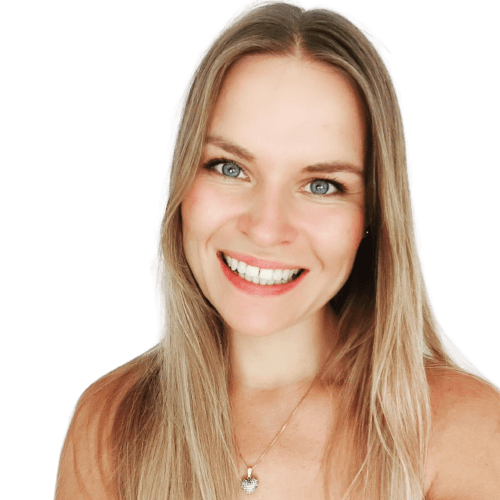 Justyna Rossy, based in the UK is an astrological consultant and a writer specializing in natal, vocational and predictive astrology. Justyna was certified with merit from the Mayo School of Astrology in London, and has high knowledge of both modern and classical implications of a chart interpretation. Justyna's passion is exploring the mysteries of life using the ancient symbolic wisdom behind the time, date and place of birth in order to help others achieve their most magnificent and greatest potential.