Hello and Welcome to Your Monthly Horoscope for December 2021!
The month begins with Neptune turning direct in water sign Pisces on December 01st, prompting you to accept what you cannot change and let go of whatever outlived its purpose and does no longer align with who you want to be. This way you will make space for new opportunities to come your way.
The South Node Solar Eclipse on December 04th falls at 12 degrees of fire sign Sagittarius. At first, it may seem like a time of confusion as you may have to deal with matters that seem unclear or strange. Your sensitivity, empathy and intuition will be increased, and you may find that those in need are drawn to you due to your ability to put others at ease. As now you easily absorb negative energies from others, meditation, yoga or spending time in nature could be an excellent way for getting rid of excess energies. Especially if you feel drained or overwhelmed.
Mars enters Sagittarius from December 13th until January 24th/25th stimulating you to slow down and reflect upon your goals and life achievements. During the duration of this transit, much of your energies are channelled into private matters. Some may experience occasional insomnia, so if this is the case make sure that you recharge your energies whenever you get a chance. Pay attention to December 15th, as this is when Mars will conjunct with the south node in Sagittarius, making it a good time for dealing with the past, rather than starting something brand new.
The Full Moon on December 18-19 falls in air sign Gemini fully illuminating your sphere of daily life, health, work and small pets. This full moon can bring to the surface anything that you have been neglecting your health, diet and work. If you have been working vigorously towards an important milestone, you may now see the benefits of your hard efforts. This full moon also acts as an opportunity to break away from unhealthy dietary or habits that negatively contribute to your wellbeing. Alternatively, you might see changes occurring on the work front. If you have been trying to get a new job, this could be when you get a job offer.
Venus turns retrograde in earth sign Capricorn on December 19th, until January 29th. This is a very significant retrograde for you, as it is happening in your sign. You might be prompted to reassess your closest relationships, your stand within your social circle, your personal goals, and your physical appearance might also be emphasized throughout this retrograde. It is important to note that this is not a good time for making drastic changes, as when Venus stations direct at the end of January, you might see life from a very different perspective. This retrograde is excellent for dealing with projects/situations that began before Venus turned retrograde. While Venus stays in Capricorn in December, it will form two conjunctions with Pluto on December 11th and then on the 25th, dramatically increasing your desire for success, independence and personal growth.
On December 23rd, Saturn and Uranus square, the third one of 2021, may stimulate you to implement significant changes in your life, especially in the areas of life where you have been unhappy or felt restricted due to other people's negative influences or external factors out of your control. Initially, this can be a frustrating time, where tensions can arise due to unexpected changes; however, you can face these challenging energies and ultimately turn them into new opportunities with an open-minded and flexible mindset. The best way to deal with this transit is to let the events unfold without forcing anything. Eventually, it will become apparent to you which area of your life is not working anymore. 
The month concludes with Jupiter moving into the water sign Pisces for the second time this year. It will remain here until May 10th, at which point it will temporarily transition into fire sign Aries and then return to Pisces in September 2022. Pisces rules your sphere of communication, rational mind and curiosity, and with Jupiter transiting this sphere of your life, your desire for self-expression, studying and travelling is enhanced. Furthermore, your ability to express more open-minded or intellectually stimulating ideas with more enthusiasm is intensified, resulting in your ability to understand complex subjects and explain them in such a way that others can easily understand. I will discuss this transit further in the yearly horoscope for 2022, which I will release in the second part of December 2022.
Thank you for reading, have a pleasant month!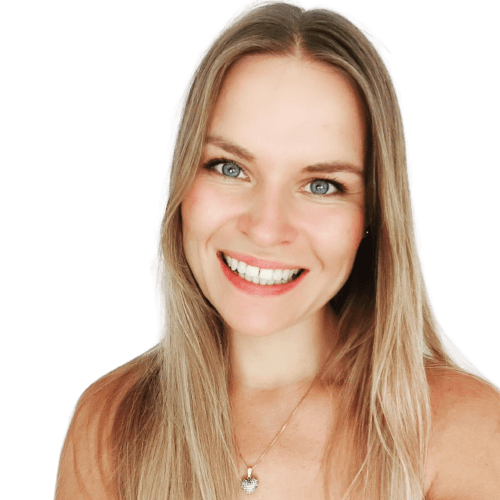 Justyna Rossy, based in the UK is an astrological consultant and a writer specializing in natal, vocational and predictive astrology. Justyna was certified with merit from the Mayo School of Astrology in London, and has high knowledge of both modern and classical implications of a chart interpretation. Justyna's passion is exploring the mysteries of life using the ancient symbolic wisdom behind the time, date and place of birth in order to help others achieve their most magnificent and greatest potential.